Have you ever tried to locate your spot on the beach after a long dip in the water? When everything's looking so similar, standing out in a crowd can be difficult.
The same principle applies when it comes to retirement planning. There are so many financial products for retirement planning, and all of them make the same bold claims. In its own way, each of these products is trying to tell you what's good for your retirement income strategy. AnnuityBroker.org helps you get out of the woods so you can see the annuity product that really stands out.
Browse Annuities from All Life Insurance Companies by Type
Trying to pick an annuity? Browse the most comprehensive listing of fixed, indexed, and variable annuties available in the market right now!
---
---
Annuities and retirement income
Almost everyone has got auto, health, and home insurance. But the risk of getting involved in a car crash or losing your home is many times less than the risk of outliving your assets. The Insured Retirement Institute says that over 70% of all baby boomers are not confident that they'll have enough money to last through retirement. This probably explains why millions of Americans are taking steps each day to secure their retirement income through various financial planning options.

Buying an annuity can be an excellent way to guarantee that you have retirement income for as long as you need it. An annuity can be seen as a pension that you purchase for yourself (with a lump sum deposit, or with many small deposits over time). This pension/annuity is then disbursed as income that you receive on a monthly, quarterly, semi-annually or annual basis. Depending on your preferences, you may buy an annuity that provides income for a specified period of time (e.g. 10 years), or throughout the rest of your time. Many annuities even have an option to provide income for as long as you or your spouse is alive. And that's not all. Annuities protect your assets from inflation, and can also be used as a giving strategy to pass on wealth to your beneficiaries.
Is an annuity the right financial planning vehicle for me?
Annuities can provide what many retirees (or near retirees) need – a guaranteed income. But you have to be willing to lock up your capital, which means you lose flexibility to use the money in any other way. Annuities are great for people who are willing to trade flexibility with a guaranteed income.
Keep in mind that not all annuity products are the same. In fact, a lot of these products have features that are actually bad for retirees – or anyone for that matter. In addition to selecting between a fixed annuity (low risk) and a variable annuity (high risk), you also have to decide which company to buy from, and what different features to include in your annuity product. The options can be many and even confusing for most people. That's why it's advisable you work with a financial advisor or annuity product specialist who's got years of experience working with different annuity products. A good financial advisor can help you navigate the murky waters of buying an annuity so that you choose a contract that's excellent for your situation, and that's definitely going to pay off for your retirement income needs. At Annuity Broker, we not only provide detailed information on every annuity product available from any company in this country, but also have a team of skilled specialists who can help you compare annuities, or pinpoint a product that's ideal for you.
We Compare Annuity Rates and Product Features for your
Convenience
Annuity Broker makes it super easy to find the annuity that pays out the most income, and that offers the best perks. The traditional approach of talking to multiple insurance agents just trying to pinpoint a product that's right for you is time-consuming, and not ideal. Our team can provide personalized annuity quotes from the top annuity companies in the country, all done right from the comfort of your home. You only need to provide a few personal details such as your age, when you want to start receiving income, and how much money you want to invest, and within a few hours (at most) we'll have personalized quotes for the top annuities.
Annuities Chart
| | | | |
| --- | --- | --- | --- |
| Type of Annuity | Pros | Cons | Maintenance |
| Fixed Annuity | Low-risk, simple & straightforward | Pays less | No maintenance fees |
| Variable Annuity | Offers maximal stock market exposure | Highest-risk, may possibly lose principal | Highest maintenance fees |
| Fixed-indexed Annuity | Offers protected (no risk) market exposure | Participation rates limit potential gains | Medium maintenance fees |
| Immediate Annuity | Pays highest | Must sacrifice principal | No maintenance fees |
| Deferred Annuity | Cheaper, planned timing of income/payments | Must wait till you start receiving income | Medium maintenance fees |
Types of annuities
Simply put, annuities are classified into 4 main categories:
All annuities (regardless of the category above), can be either immediate or deferred. With an immediate annuity, you start receiving payments as soon as you make your initial deposit. On the other hand, with a deferred annuity, your money is invested for a duration of time since you start receiving payments. While an immediate annuity pays out, the deferred annuity accumulates money. Deferred annuities can, however, be converted to immediate annuities.
Who can you buy an annuity from?
Most commonly, you can buy an annuity from a licensed insurance agent, broker or financial adviser. Behind these are brokerage firms (in the case of financial advisors and brokers), marketing organizations (behind independent insurance agents), and even the insurance firms themselves (for career insurance agents). The process of buying an annuity starts when you convene with an insurance agent or broker who collects financial details from you. Once that's done, the broker or agent submits your application to the insurance company for approval. Annuities have much less stringent approval requirements compared to many other forms of traditional insurance.
Annuities – To buy or not to buy?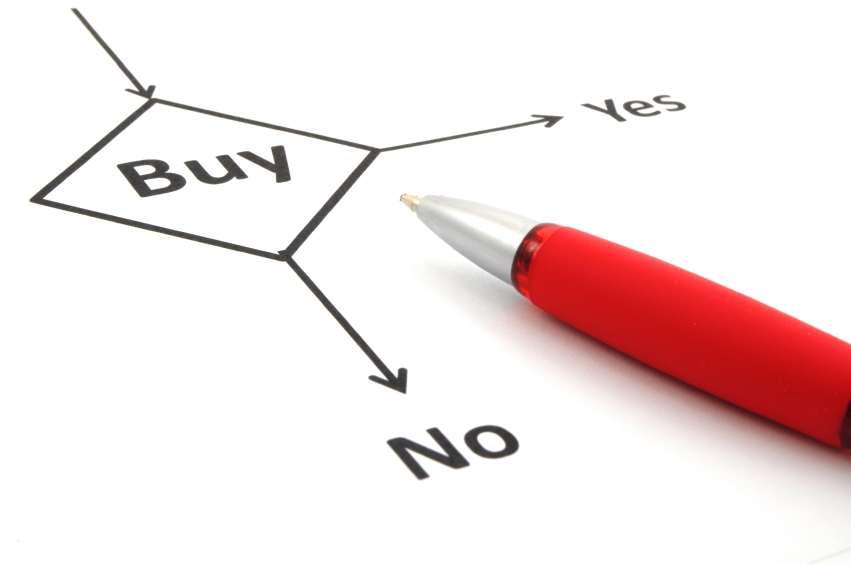 Anyone who's worried about outliving their savings might be interested in buying an annuity. And given that life expectancies are increasing, that's a lot of people. Recent guidelines by the Treasury department now allow the use of annuities within 401(k) plans. Annuities are a good choice for many investors because they allow money to grow tax-deferred, and provide a steady income stream when needed. Despite the benefits though, it's paramount that you weigh the pros and cons to make sure that an annuity is the right financial choice for you.
If what you want is guaranteed income, then an annuity will serve the purpose right.
Keep in mind that different types of annuities have different degrees of risk. A fixed annuity offers a fixed, guaranteed interest growth rate for a number of years. On the other hand, a variable annuity is higher-risk and your principal can grow or shrink based on the performance of selected market sub-accounts. Indexed annuities allow for positive growth while at the same time minimizing any risk of premium loss. Some annuities have a bad reputation because of their hefty fees, sometimes going up to 3% (or even more per year). Before you buy an annuity (especially a variable annuity), take the time to understand all the underlying expenses, surrender charges (in case you decide to get out of the contract) and applicable management fees. Whether or not to buy an annuity is a decision that you'll have to make personally, but some financial advisors recommend putting no more than 25 – 40% of your portfolio into an annuity.